The Marketplace At Salishan
Welcome to the Marketplace at Salishan Coastal Lodge, located across Highway 101 from the main lodge. Here, you can enjoy everything from craft beer to art galleries and shop at unique stores that offer clothing and art. The Marketplace has a variety of shops and businesses to make your stay more enjoyable.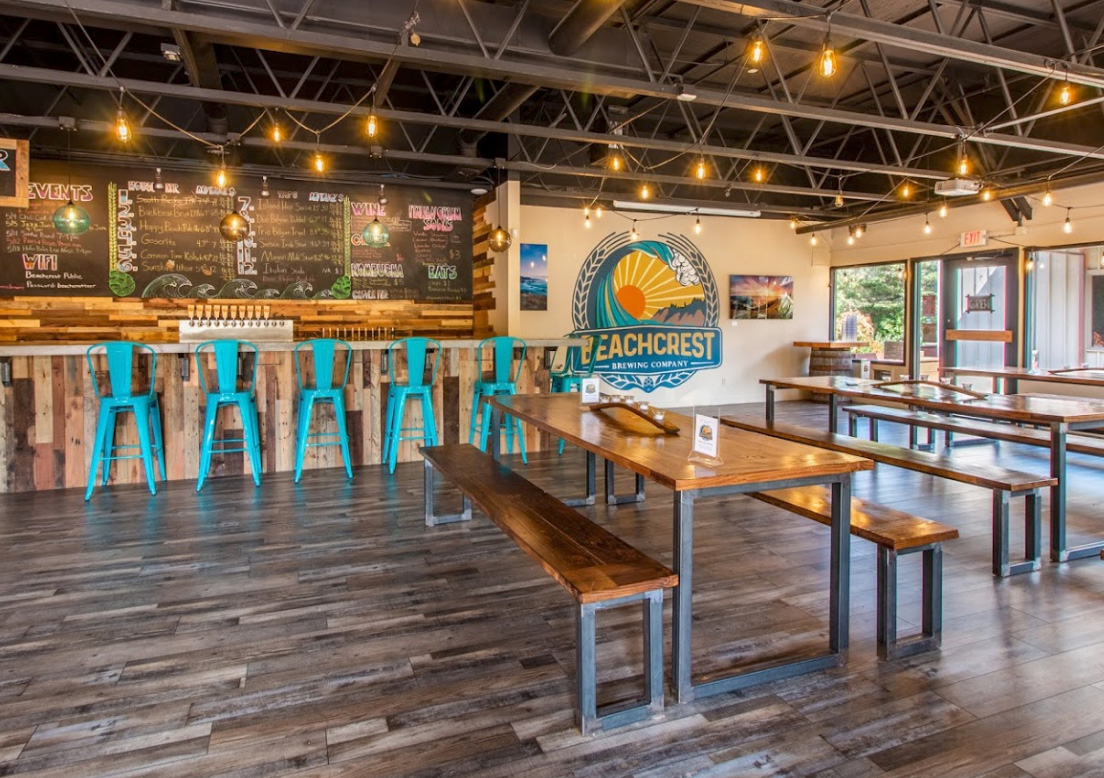 Food & Drink
Beachcrest Brewery
Sunday 12:00 pm - 7:00 pm
Monday - Thursday 2:00 pm - 7:00 pm
Friday and Saturday 12:00 pm - 8:00 pm
Two complimentary 4 oz. tasters for Salishan guests with their room keys
At Beachcrest, our motto is Coastal. Community. Craft. We're focused on building and enriching our local community by creating a space for friends new and old. We believe in the artistry of hand crafting great beer and the importance of creating and serving the freshest and most delicious brews.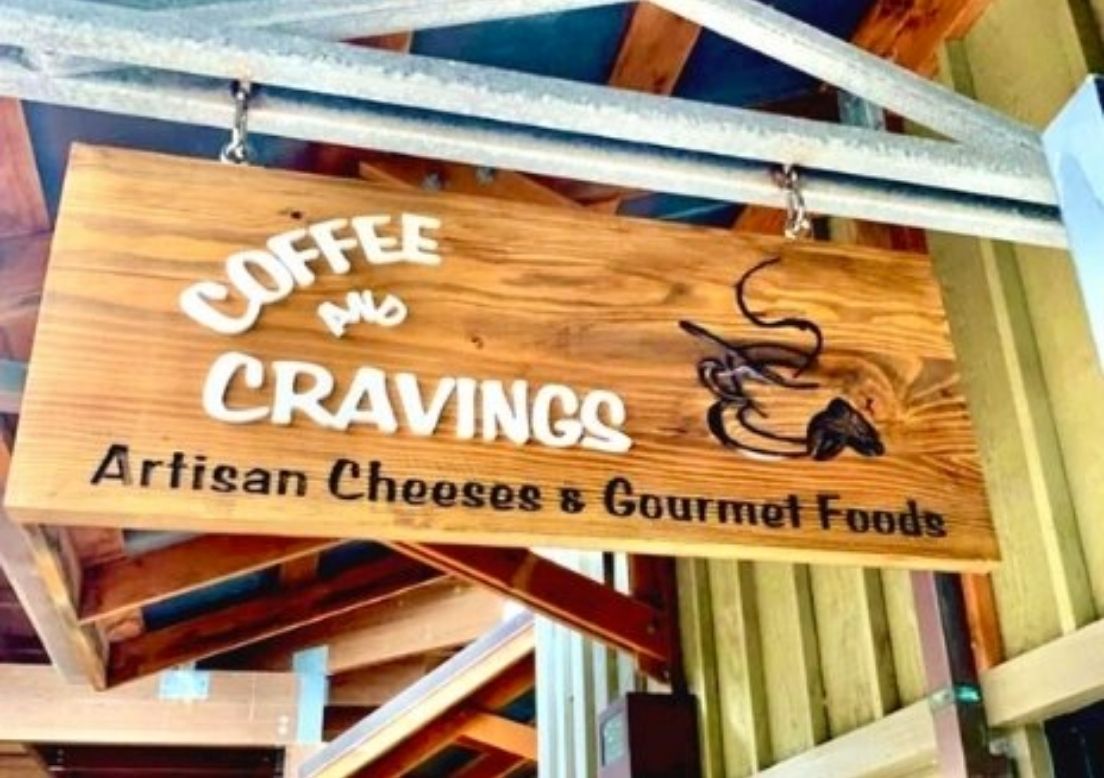 Food & Drink
Coffee & Cravings
Open Wednesday through Sunday
9:00 am - 5:00 pm
Closed Monday and Tuesday
Find great morning fare, Oregon gourmet foods, lunches including "The Best" clam chowder and gourmet sandwiches featuring Boar's Head meats and cheeses.
Enjoy a Cafe Umbria Espresso while shopping our selection of artisan cheeses and experience our Olive Oil and Balsamic tasting bar. We also serve warm, fresh baked cookies and fresh baked pastries.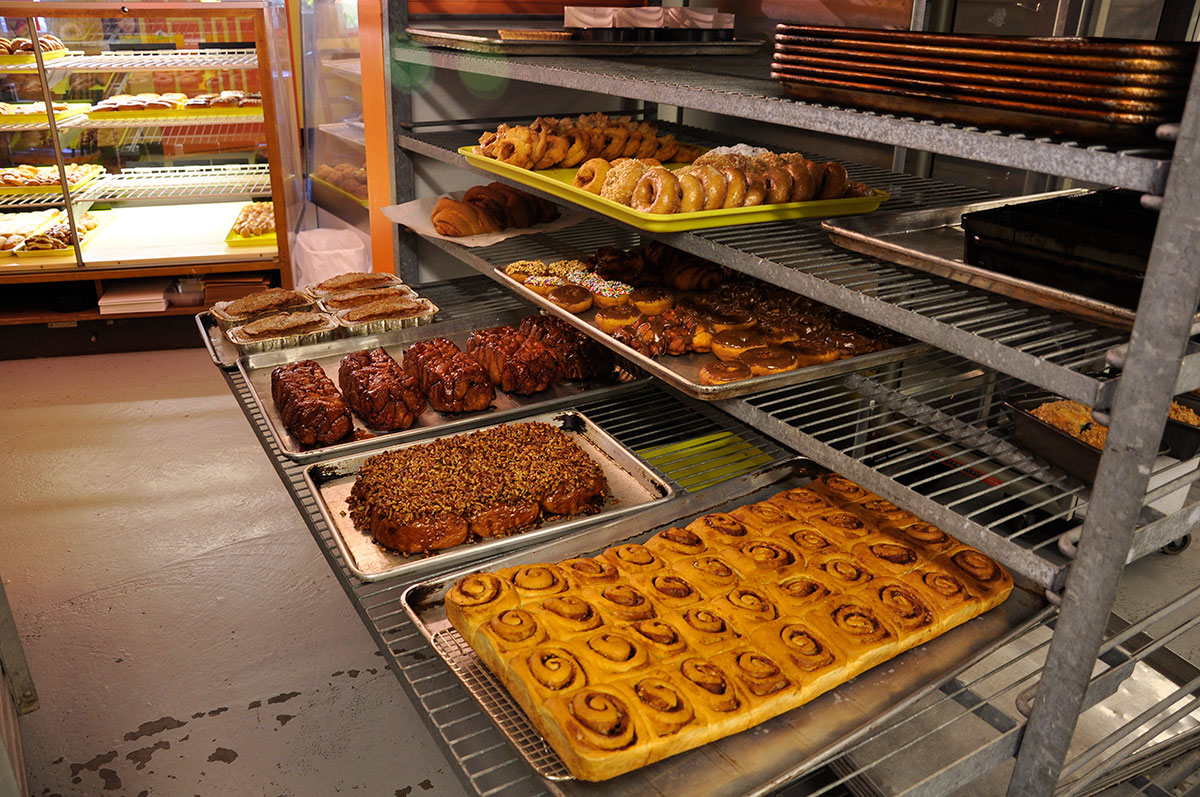 Food & Drink
Depoe Baykery
Open Wednesday through Sunday 
7:00 am - 3:00 pm
Closed Monday and Tuesday
Find handcrafted treats that instantly brighten up your day including breads, cookies, donuts and specialty baked goods at the new Depoe Baykery location at the Marketplace.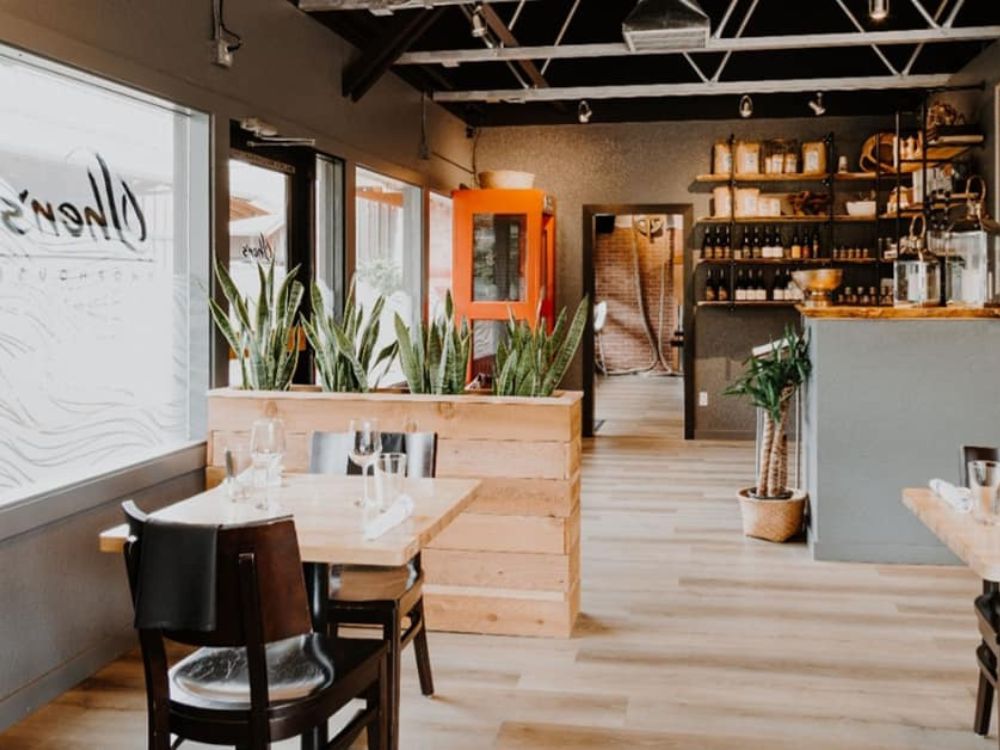 Food & Drink
Oshen's Chophouse
Open Sunday through Thursday
12:00 pm - 8:00 pm
Friday and Saturday
12:00 pm - 9:00 pm
Now open!  Fine dining in a casual atmosphere, Oshen's Chophouse offers Pacific Northwest Pacific Rim fusion.  Full bar available.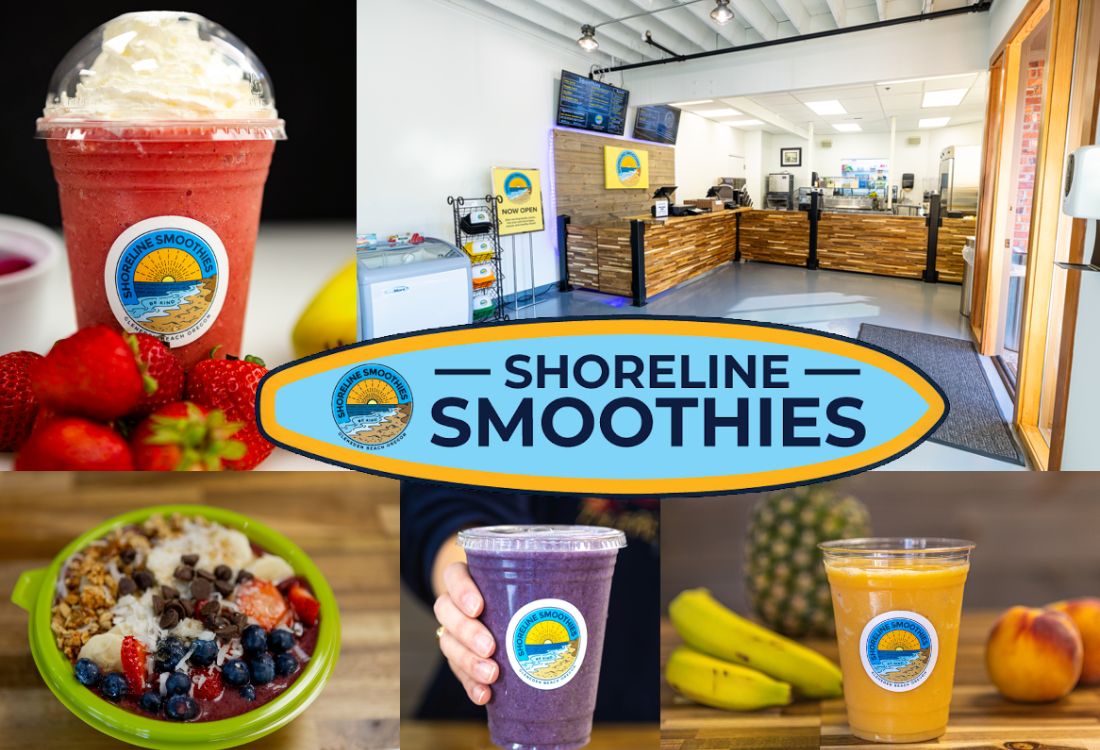 Food & Drink
Shoreline Smoothies
Open Daily
9:00 am - 5:00 pm
Shoreline Smoothies is a health-focused smoothie bar and much more!  Shoreline Smoothies serves made-to-order smoothies containing the healthiest and best all-natural ingredients on the coast. We also serve açaí and dragon fruit bowls with seasonal fruits, freshly squeezed lemonades, house-made breakfast sandwiches along with a variety of tasty lunch selections and we have a grab & go that's stocked with a delicious assortment of food and beverages.  
Located right next to the Siletz Bay walking path, we'll be waiting for you at the Shoreline!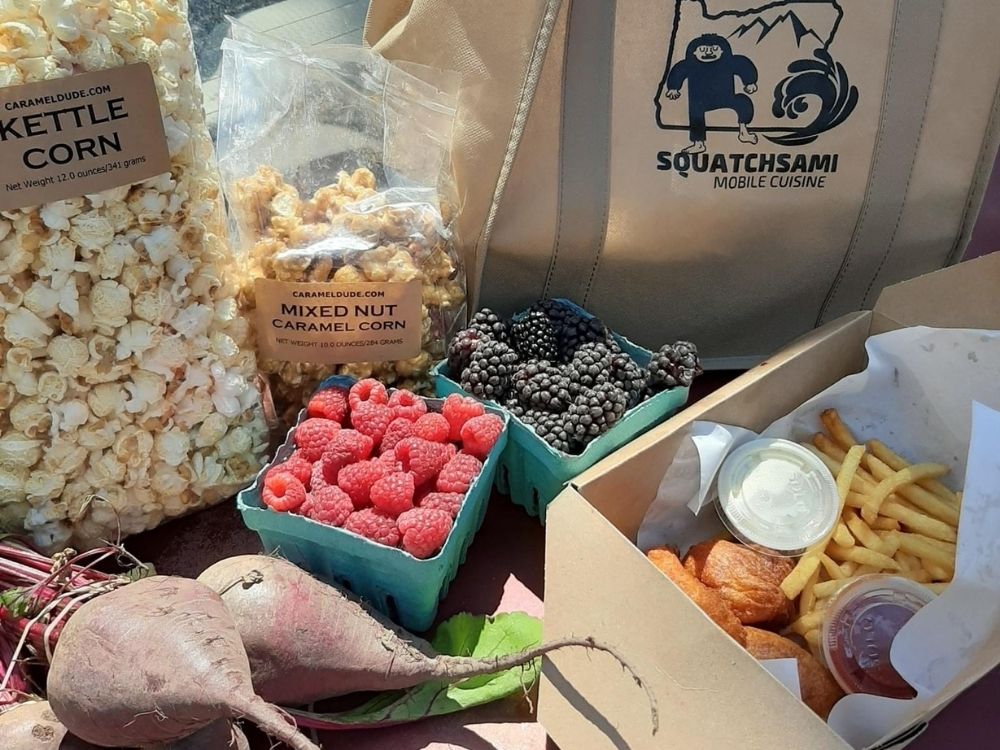 Food & Drink
Squatchsami
Squatchsami Food Truck
Open Friday-Sunday
12:00 pm - 6:00 pm (or sell-out)
Squatchsami Food Truck voted "Best of the Beach," offers a focused menu of Oregon Coast comfort foods hosting Daily Fresh, Scratch-Made Tastiness & Sustainably Caught Fish sourced from Oregon Coast waters.
Think Fish and Chips, Clam Chowder, Honey-Fried Chicken, Chicken & Waffles + more!
Squatchsami Outpost
Open Thursday through Sunday
12:00 pm - 6:00 pm
Squatchsami Outpost overlooks the West golf links creating a cozy and tasty dining experience where you can enjoy an unpretentious bite of food truck fare or nosh on a select menu of hand-crafted t'samis, grab-n-go and ice Cream!
Pre-Order at squatchsamitogo.com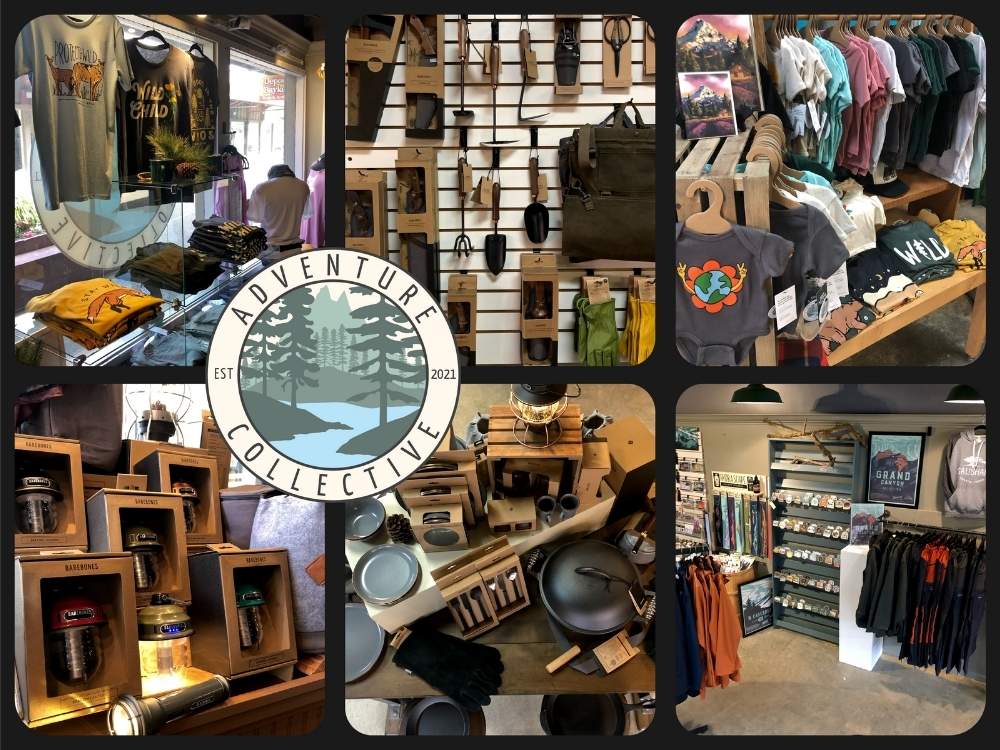 Shopping/Activities
Adventure Collective
Host to many brands committed to social-good or eco-good endeavors, here you'll find apparel to outfit the whole family, tools, and gear for camp and home, garden and forage, dog toys, art, and a plethora of stickers to show off your style.
Closed Tuesday
Open Wednesday through Monday
10:00 am - 5:00 pm
Friday and Saturday
10:00 am - 6:00 pm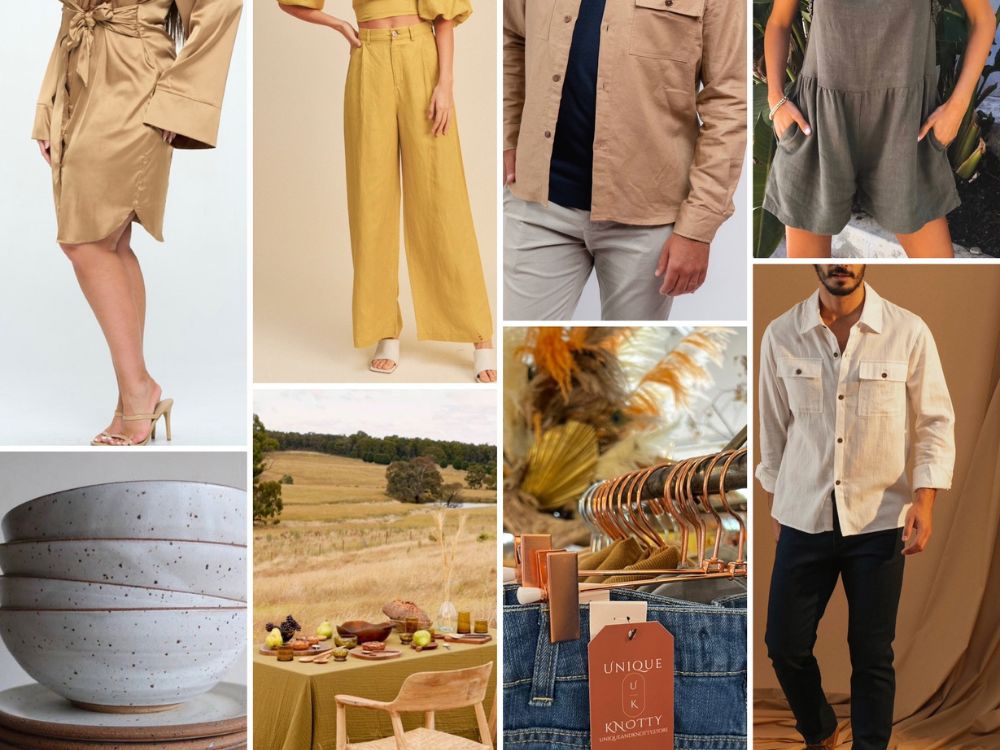 SHOPPING
Unique & Knotty
Open Wednesday, Thursday, and Sunday
11:00 am - 5:00 pm
Friday and Saturday
10:00 am - 6:00 pm
Unique & Knotty wants your shopping experience to be one of a kind.  We carry both women's and men's clothing, along with beautifully crafted housewares from across the globe.
With a passion for all things wooden and natural, such as hand-created furniture and lighting, the owner created and curated a collection of art, jewelry, and goods featuring over 30 local artisans.
Whether you are updating your home or wardrobe, on the hunt for that perfect gift, or want a special treasure to remember your stay at the coast, Unique & Knotty looks forward to helping you on your shopping journey.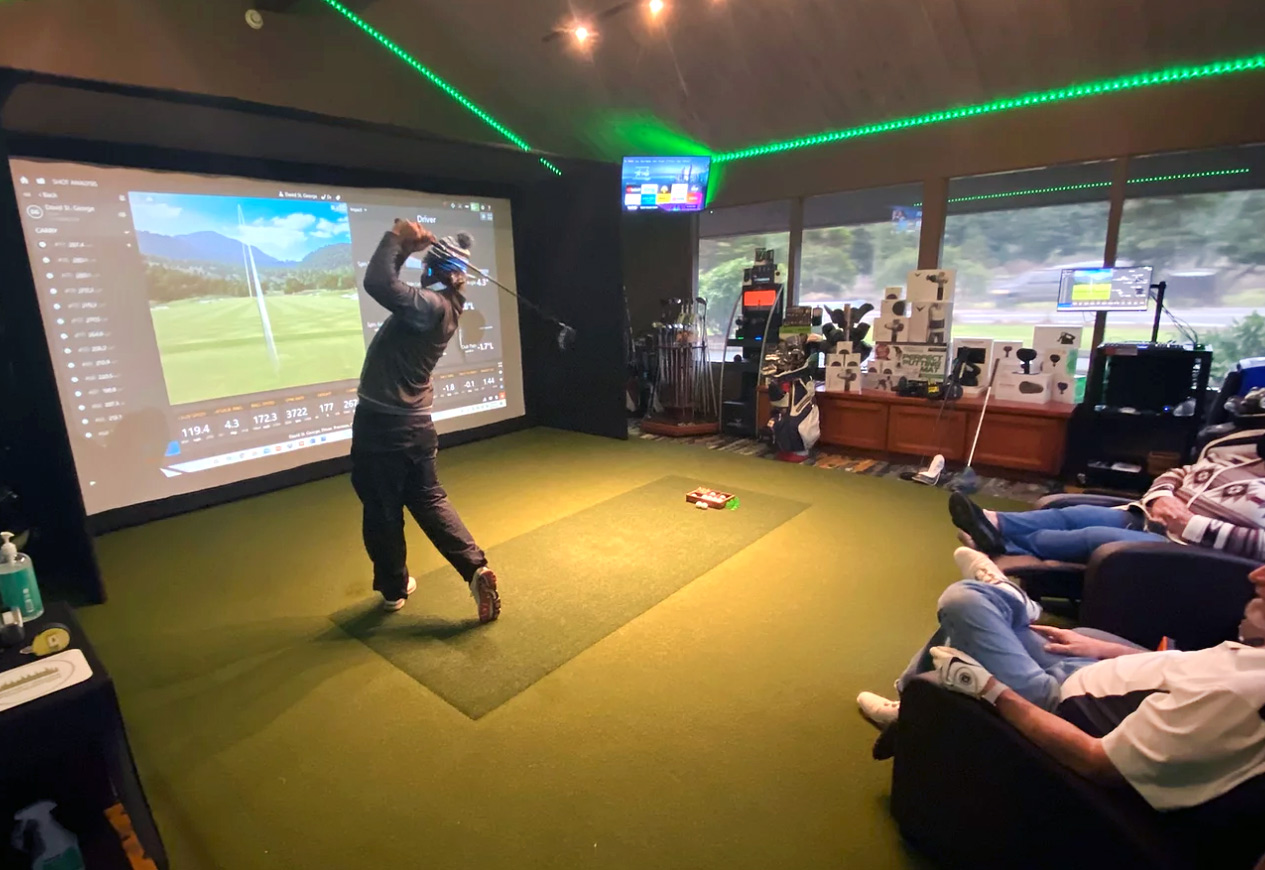 Activities
The Players Lounge
Open Daily
8:00 am - 5:00 pm
The Player's Lounge is an indoor golf simulator featuring Trackman technology.  Book a virtual tee time, and proceeds from your round benefit The Short Grass Foundation, a non-profit organization that supports collegiate golf programs and student-athletes.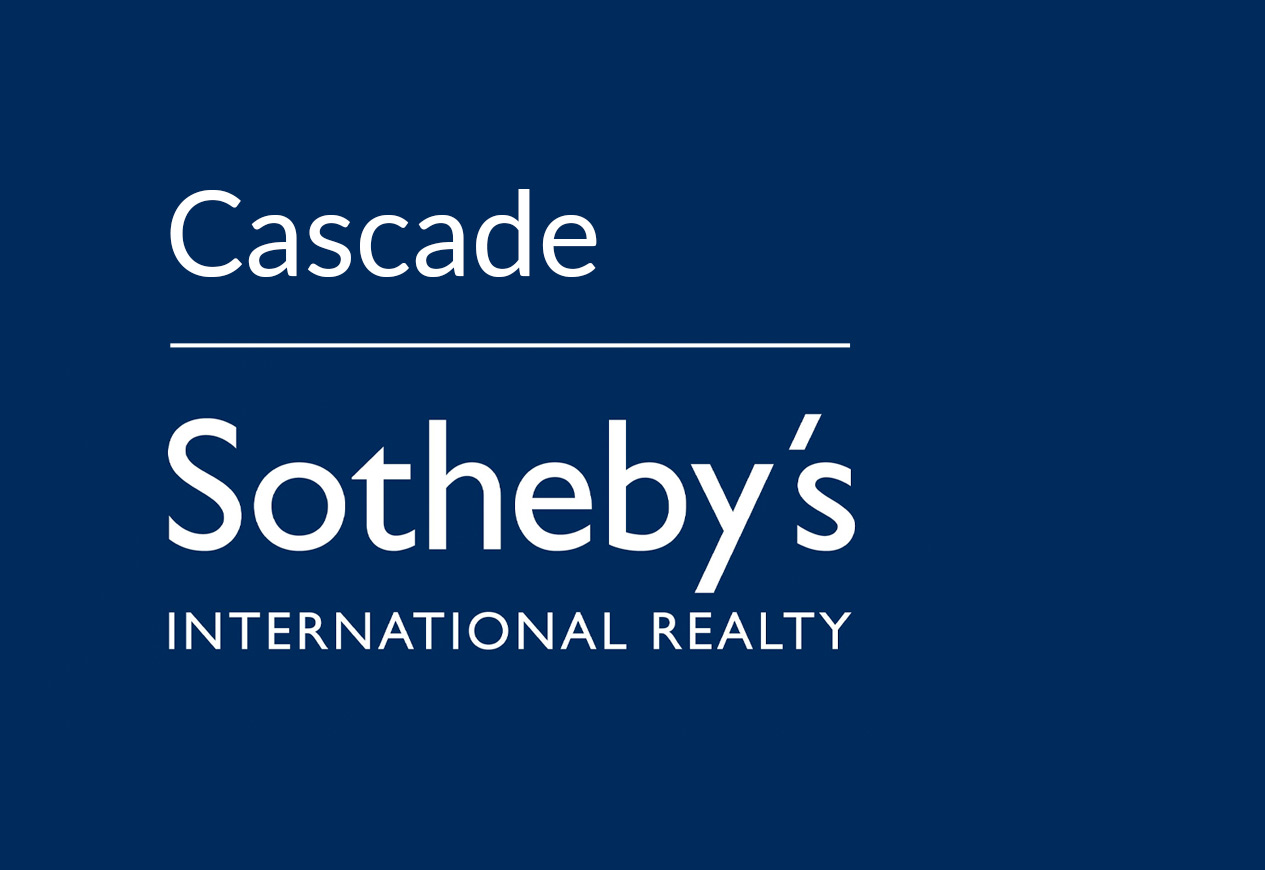 Services
Cascade Sotheby's International Realty
Open Daily
8:00 am - 7:00 pm
Cascade Sotheby's International Realty was established in 2006 and serves diverse communities across Oregon and SW Washington. With 375 brokers and 15 offices, the firm has become the most effective real estate brokerage in the Pacific Northwest.
Our brokers are masters of their craft, combining local expertise and global connections to set the standard for real estate guidance. This exceptional team shares one belief—your best life begins with a home and way of life that inspires you.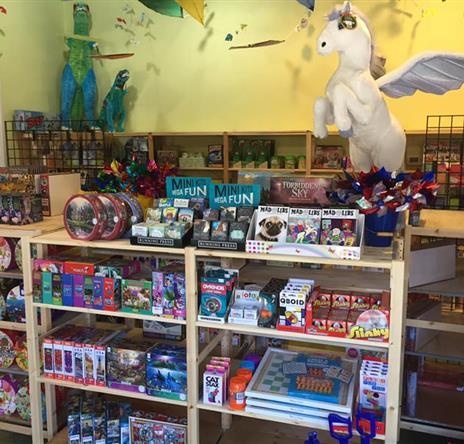 Shopping
Hopscotch Toys
Open Tuesday through Saturday
10:00 am - 5:00 pm
Sunday
11:00 am - 5:00 pm
Monday
Closed
Serving the toy needs of the Lincoln City community as well as visitors to this beautiful part of the world. We carry quality toys from trusted brands with a focus on play value.  Come down and play.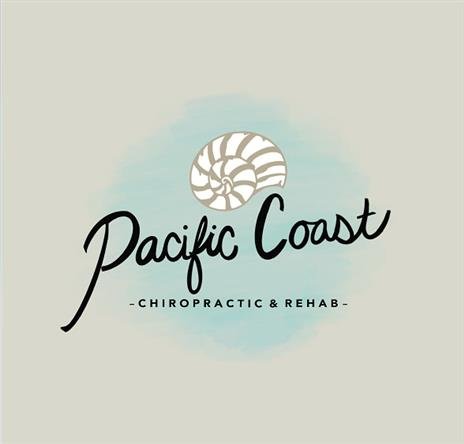 Activities
Pacific Coast Chiropractic
Open Tuesday and Thursday
9:00 am - 5:00 pm

Dr. Tim Hubbard BS, DC treats with hands-only adjusting, no instruments and intersegmental traction tables, and electric muscle stimulation to assist in relaxing tissue for treatment. Dr. Tim Hubbard does a lot of muscle stretching to increase function. Recommend exercises, massage, spinal decompression, and class IV MLS laser for healing injured soft tissue and to help with the pain. He treats infants to the elderly, athletes, and weekend warriors, basically anyone wanting to function and feel better daily. Life's too short to not be your best. 
Insurances: BCBS, MODA, Pacific Source, Providence, Cigna, motor vehicle accidents, and worker's compensation.
Shopping
Sirens Sweets
Open Tuesday through Saturday
10:00 am - 5:00 pm
Sunday
11:00 am - 5:00 pm
Monday
Closed
Temptation is everywhere you look at this charming candy store filled with novelty candies, jars of mix and match your own, old fashioned hard to find delights, locally made salt water taffy, and of course: chocolate.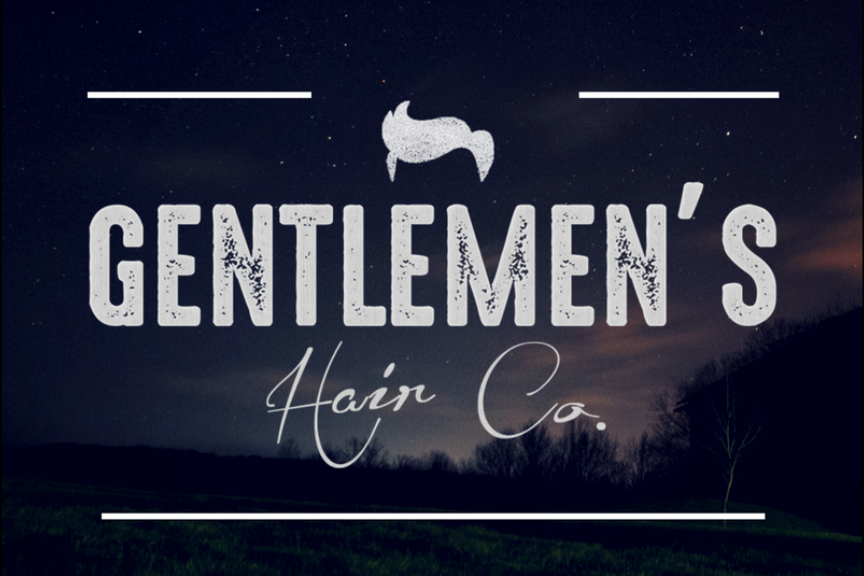 Activities
Gentlemen's Hair Co.
BY APPOINTMENT ONLY
Open Sunday
8:30 am - 3:00 pm
Monday and Tuesday
8:30 am - 5:30 pm
Thursday and Friday
8:30 am - 5:30 pm
Wednesday and Saturday
Closed
Gentlemen's Hair Co. specializes in men's haircuts, beards, and scalp massages with hot aromatherapy steamed towels. Enjoy a relaxing experience in their chemical free shop, with a variety of services, as well as sports and news broadcasting on their 50" T.V. Visit the website to see all services offered.